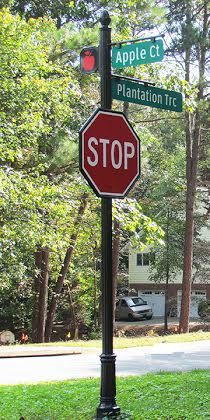 "They look beautiful..."
Diane C., Woodstock, GA
Thank you so much for helping us with our neighborhood street sign replacement project! They look beautiful, and it has been great to see how much the project has changed the attitude and pride of our community. ...it's amazing! I appreciate all the extra time and reassurance you gave me while going through the process of selecting what was "just right" for us. It could not have gone more smoothly, and the HOA saved so much money that we were able to replace our tennis courts this year.